good morning ~
(click the link / very sweaty room to listen)
https://mybigbreak.bandcamp.com/track/you-cant-grasp-the-past-brother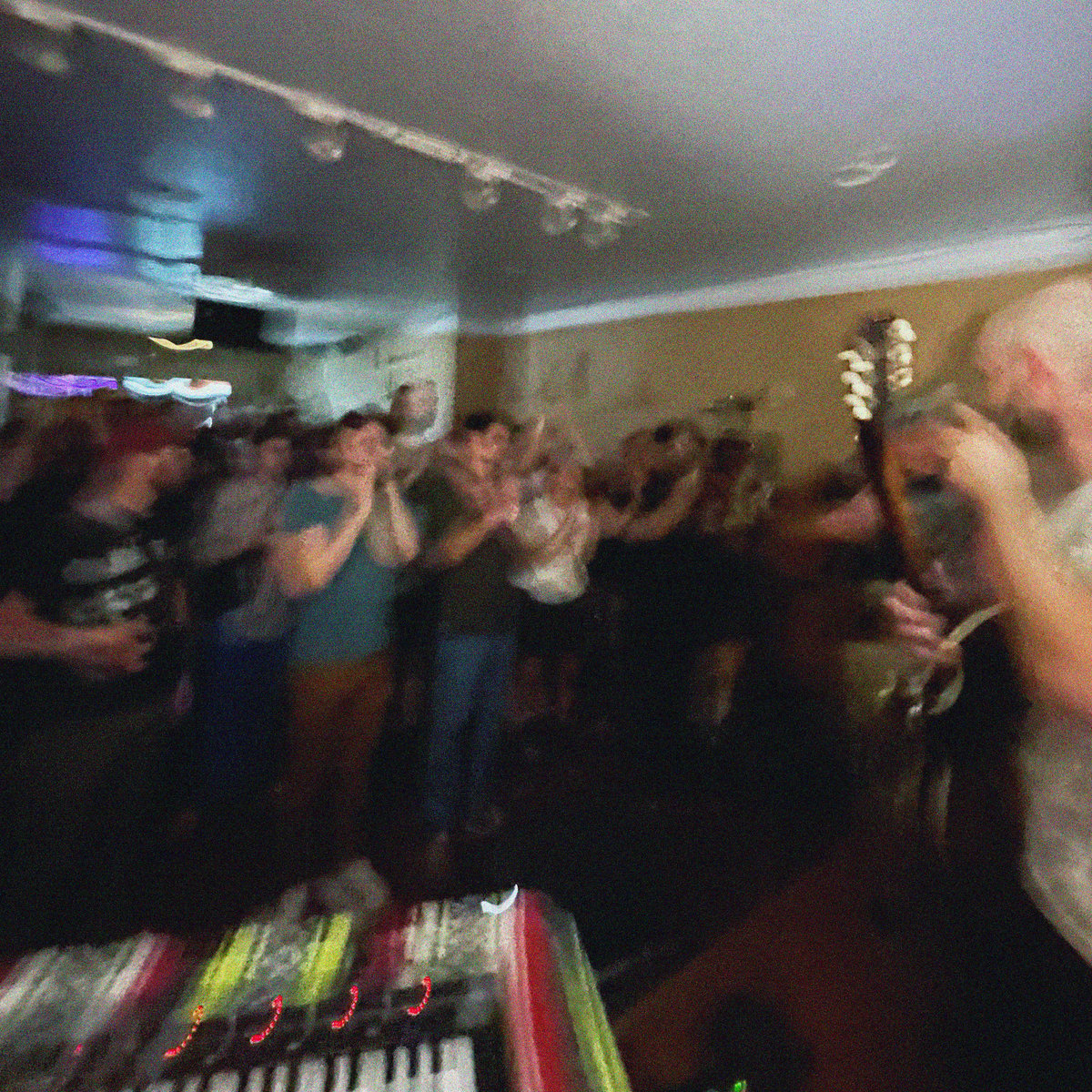 today's track is but a simple piano zone, recorded quietly enough as to not wake my sleeping sweetie - do you think the highway noise is, like, acceptably beautiful?
back from a very fun run of shows and immediately I have to plug other shows, such is the way of the grinder
there's a really sick weekend of shows happening at No Fun, two gigs curated by Yonatan Gat and I get to open for a special collaborative Laraaji set on Sunday, tickets here. The Medicine Singers gig on Friday will also be a big one, I'll be working sound - it'll be fun to be in Troy again :)
plus tonight at Basilica there's one last Jupiter Night gig, this time featuring my buddies Amirtha Kidambi and Matt Evans performing as Neti-Neti - - I will be there, maybe you will also be there!
The first show felt like we pulled it off, the cool dudes slyly walk away having done the art heist. A perfectly good show, only a few stinky notes on my part. It was a sweet hang, gratifying, laughed extremely hard after watching Theo and Sam accidentally brutally nail Caleb in the head with a frisbee in the parking lot - doonk! Slept in the ultimate band crash house - extremely kind hosts, unassuming suburban side street, safe to leave your gear in the car, something like eight clean couches, an entire very well appointed recording studio in the basement. In the morning waiting for laundry to dry we found ourselves clocking multiple hours in the dining area at the nearby Whole Foods - how peculiar, I said to myself, noticing it was happening, that I am simply having the time of my life goofing around with these dudes in College Park, Maryland. Then on the wander home a lady gave us free passes to Gold's Gym and sure enough we got some cardio in all together, Sam and I side-by-side on the seemingly never-before-used treadmills.

Philadelphia gave us a gift of a gig, the kind of loud, sweaty set you dream of playing - I kept having to wipe my damp hands on my pants in-between tunes. A handful of breathless diehards singing along with every song from the record, kids drove for hours just for a chance to hear these melodies, who ever gets to experience that? The other sets, too, knocked the wind out of me, challenged every jaded notion I've developed from working live sound at gigs one too many times. A strange experience: I met and chatted with at least six people I know and admire from the Internet. I hesitate to use this corny word but there is no other way to say it: the air was redolent with the delicious aromas of Ethiopian food and I laughed every time I saw someone trying to simultaneously enjoy the music and injera scoop some goop. When they started moving around the chairs and the tables and it really seemed like the person working sound didn't exactly know what they were doing, I had my doubts about the prospect of playing in a carpeted dining room. But I looked to the giant enlarged photo of a waterfall behind the makeshift stage, how could it not be wonderful? My buddy Tyler called it. He said the best shows are the ones where they have to turn it into a venue. Our collective belief in live music's rich spectacle made it so.

By the time Saturday rolled around we had gotten to the point where doing anything separately felt weird. Less than a week had I known these boys, less than three shows had we ever played together, and yet when one of us went off to hang with his wife for a while and another went off to hang with his sister for a while, the absence was felt, a rhythm section sized void in my general periphery. We would be reunited shortly, three gigs still lay before us including one that evening at the edge of an enormous cemetery, but the separation still rang out. Uncomfortably full from a lunch of giant Italian sandwiches, the rest of us did what many other lost souls are called to do on an aimless weekend afternoon: we wandered through the disorienting Swedish splendor of the air conditioned Ikea showroom. Later reunited, I sang songs on a tiny, elevated stage beneath an enormous disco ball, realizing as I saw them smiling in the crowd that my new friends, despite clocking many hours together, had never before heard me sing, my warbles unknown to them. Outside, drag queens in apocalyptic makeup readied themselves for battle, they would take over the room when we were done, 10pm sharp, see us politely shooed out by the person working sound.

In Boston for whatever reason Caleb and I felt compelled to retrace our steps from 2019 almost exactly. We were already playing at the same venue and crashing with the same buddy, so there was a pull, too, toward the old inside jokes, the exact same meals, the same stoned acoustic guitar jam session at 2am. I knew that important emotional work was happening for all of us - just beyond the hilarious dick and fart talk I could hear the steady tinny machinery clanging of hearts being put back together. But it wasn't until we pulled up to load in that I realized how badly I needed to revisit the chaotic maneuvers of that last tour of 2019, the last out-of-town shows before COVID. Nearly four years elapsed! How can that be possible. And here's such a potent reminder of the sands of time slipping: the giant pizza restaurant right next to the venue which we looked forward to visiting has been closed for years, moldering. You can't grasp the past, brother, but you can say what's up to folks you met before, ask them how they've been (hello again to the couple from I Wish I Could Skateboard).

And then it was time to play Avalon, something of a homecoming. I felt proud to share this cool spot with my van full of buddies. I think it was a mistake to stop by my house on the way there, though - using my own shower and putting on a fresh pair of underwear removed, I think, some of the transformative magic of the travel, brought me back to a more pedestrian realm. But the show was excellent - particularly for a Monday night - and everything was as nourishing as I had promised it would be: we sounded good, folks came out, the tofu bowls almost obscenely generous. Can you ever fully lose yourself before an audience featuring your own coworkers? Perhaps not, but I was touched nevertheless by both my and Caleb's attempts to succinctly convey the richness of our shared time together while tuning in-between songs. This we may have failed to do and I feel myself failing at it once again but, much like one's wedding vows, sometimes its the saying of the thing in public that makes it sing for those who need to hear it.
But what about you? With what belief are you building the world you inhabit? Are you retracing your footsteps? What are you saying in public?