good morning ~
(click the link / sunset pool party to listen)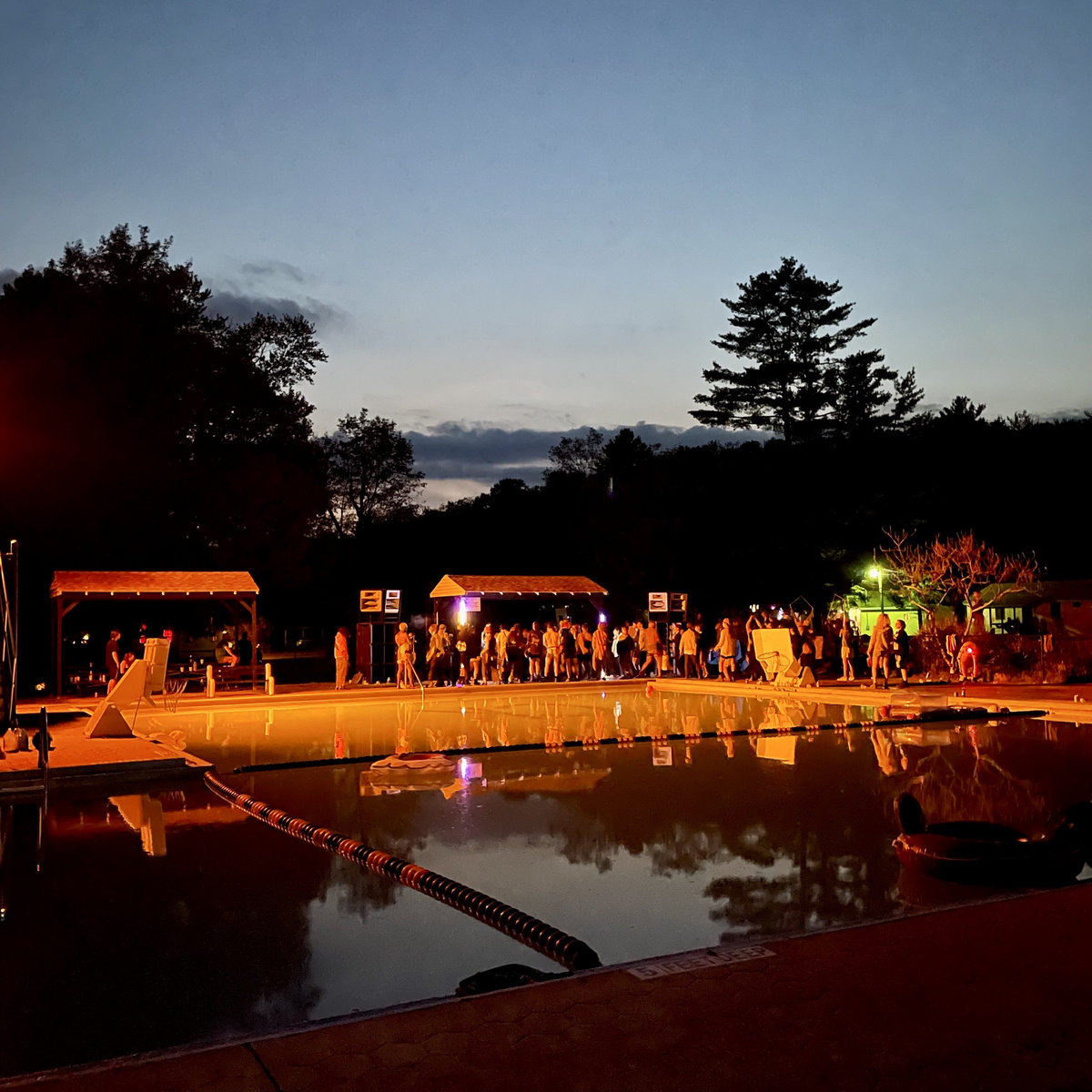 today's track was recorded on my friends' piano on a beautiful afternoon, I'm not sure they know I was in their house. if you listen closely you can hear my friend matt take my picture, and then you can hear me chuckling
i'm gonna be doing a ceremonial performance on sunday in saratoga springs called "days of intonement," an event hosted by adam tinkle and dominique vuvan ~ message me if you'd like to attend
i think that's it for now - feeling pretty fried and can't help feel like I'm forgetting some. i'm actually writing to you from the middle of a lucid dream mini golf performance, haha.
Standing in the kitchen a full forty eight hours later and the both of us were rocking gently side to side
"look at us, we're still at the rave"
dock rock, we joked, like we had been at sea for days, inner ears still getting used to dry land
I can't tell you about it, not really. About how blissfully surrendered I felt, how deeply myself, how cradled, gently metaphysically crowd surfing on the palms of proud freaks. The pictures I took look like shit, don't convey a sense of the thing at all. I could say "it's the most fun weekend of my life every year" and you would probably think that I was exaggerating (why do people never seem to believe me when I tell them that I love dancing to techno?). I could tell you that there was a surprisingly competitive basketball tournament, or that we vaped in a pool while bubbles filled with smoke machine haze popped and swirled overhead, but I lack the language to get all of it - a pile of gold and rubies to heavy to lift. Dancing manically for hours and then finding your friend in the crowd, the sweetest intoxiacation.
the weekend reached its zenith for me and touched the hem of perfection around 11am on Sunday morning. while I was disco napping in our chaotic tent the local yokel cops shut down the inside stage, leaving everyone I encountered when I woke up at 4am in a state of druggy, soggy disappointment. I went back to sleep for a while and woke up with the sun. In the distance I could still hear the distant throb of techno ricocheting in the woods across the pond (is there any sound more beautiful). We threw on the last of our clean clothes and trotted over. Beautifully, perfect, yes, the final DJ had taken over the outside forest sound system and everyone was doggedly boogieing in the trees as the sun rose. We rocked our hips and squished in the mud until our weary frames couldn't take it anymore. We walked back to our tent in full sun and, wouldn't you know it, the summer camp managers had opened the pool, lifeguards and all. I asked them, is the pool open? They apathetically nodded. So I stripped down and flopped in, totally alone in the sun in the pool. I could hear the kick drums from the distant speakers rippling in the cool, chlorine water, divine. And then the music ended and a happy wall of applause - we made it to the end, now we can roll our tent up.
I am trying to live in the good feelings felt, keeping so busy that I don't have time to think about how deeply unravey my day-to-day life feels sometimes. I've been driving all over creation for any semblance of the vibe. I want to feel abundant joy and buoyed by regard. I want to sway to the beat, fallen pine needles underfoot. As my friend Dan said to me, the last hour on the dance floor, eyes properly dilated and absolutely emphatically, fuckin MUSIC man. Wow. He shrugged, you simply gotta give it to tunes.
/////////////////////////////////////////
Lately I have heard some very wonderful things in response to the music I do.
Couple weeks ago I played in the front yard because I wanted to make it fun for me - the idea of plugging into a PA system bummed me out that night. And I didn't really like being inside there, I think the venue might have black mold or something. So I spread my beach blanket over the overturned door, table in the yard, sprawled my various electronics across its surface. I ran power from a lamp in the side room and plugged everything in. And it was only after I got everything turned on and working that I realized, wow, there's the full moon, rising right behind me, perfectly framed from the seats in front of the house. Outside felt right - I heard summer bugs still buzzing in the air and across the street, improbably, chickens cooing in their chainlink coop.
The humble crowd inside came outside and settled into seating. I explained what I was about to do and had everyone call the magic phone number. I started playing, tones unfurling. A few seconds later one of the neighbors yelled out from their front porch - is this the music?
yea it is, I said (what else could I say? were they upset?)
and she said, right back to me
(very wonderful thing number one)
hell yeah bitch we're on a motherfuckin OCEAN out here
kept going with a huge smile on my face, brought the first expansive zone to a slowly resolving close and got ready to start the next section, went to change out the cassette tapes in the boombox
but then I looked to my left and I saw that out of nowhere the neighbor kid had walked right over to where I was standing - he was looking up at me, had a question, as perfectly reading rainbow as you could ever imagine
(wonderful thing number two)
what does your music represent?
(said as if planted, planned in advance, out loud for the small crowd to hear)
I told him (and the gathered few) that I didn't think that it represented anything in particular, like it wasn't trying to depict something or convey a particular message, but rather create a temporary space for observation and contemplation. I tried to say something like, well, if there's any message, it's to encourage people to listen more closely, pay attention to things.
and his response was
cool man that's dope
fist bump and away
and then just today my buddy was telling me that he has been bumping my new tape in his car, that it's brought peace to his vehicle
that was already pretty great, but then he told me what his daughter said
(wonderful thing number three)
this song is helping me feel a little bit good
well, I am glad
But what about you? Are you rocking back and forth? Are you on an ocean right now?What's helping you feel a little bit good?