good morning ~
(click the link / plane vista to listen)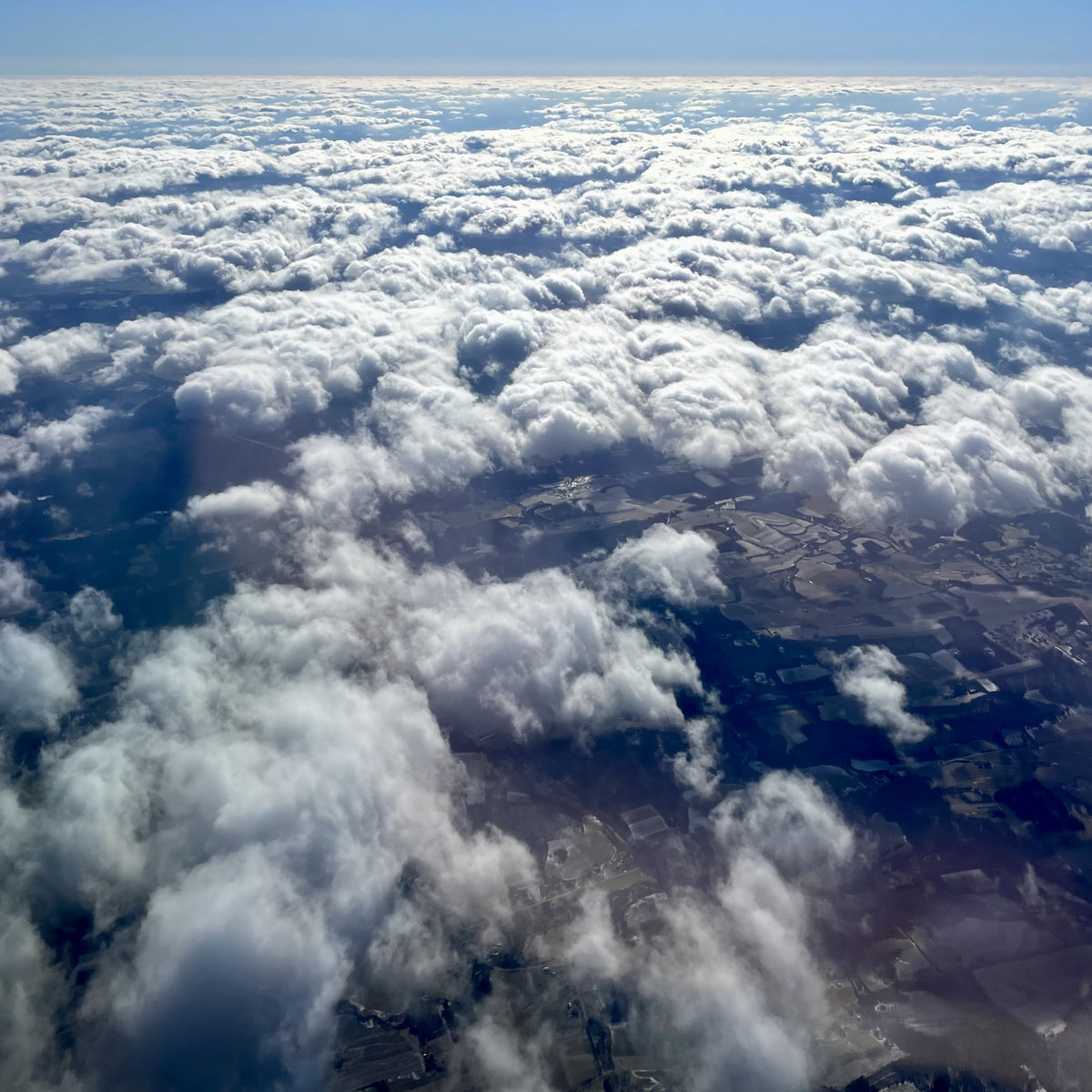 today's track expands on the drum machine and guitar world I've been living in for the past little while
tomorrow for the first time in three years we will finally get to throw the Briscoe Disco once again, many fun people including me jockeying discs, this time in Catskill, NY at everyone's favorite, the Avalon Lounge - Briscoe Disco used to take place annually at a storied and beloved rehearsal space on the waterfront in Brooklyn, but naturally everything's been topsy freaking turvy since we last partied in 2019 - the Disco is happening, insert your "nature is healing" jokes here
this is a free, new year's eve eve party starting at 8pm and going til late (it is Friday, after all) - I'm kicking things off - once again cannot stress enough that this party is happening friday dec 30 and not on new year's eve proper
and I just want to say thanks for listening and reading this year - getting to do this work for an attentive and responsive mailing list is one of the true joys of my life
Generally I don't think it's best to rely too heavily on Google Maps when you're visiting a foreign city - a useful resource but not to be depended on entirely. Conditions on the ground always differ and I think it's important to take a big swing on a random establishment or two, even if they turn out to suck (a humbling). No one can live entirely within 4.8 star ratings. However, if you do find yourself abroad - particularly in white wine and relaxation obsessed Austria - you really can't go wrong popping the words "public sauna" in there. It might just lead to the two of the most delightful hours of your life.
Our apartment rental in Salzburg sat demurely half an hour outside of the touristic Aldstadt behind what appeared to be a nationalized milk factory - not exactly central and, though we had a few hours to kill, we didn't feel like taking the bus. And so the name Sporrer Sauna was discovered, just an eight minute walk across the train tracks. We grabbed a few things not knowing what would be required - reading material, a change of clothes, cash, bathing suits - and left the apartment.
The sauna nestles in the basement under a nondescript building in the hook of a banking turn in what I imagine is a totally unremarkable, mostly residential part of town. Were it not for the formerly bright yellow blade sign on the sidewalk I would not have believed the baths were there, but there was the name flapping in the wind. I felt hesitant as we walked through the below ground door - would my thirty words of German be sufficient? Are we, total interlopers, about to ruin the vibe? How nude would I be required to be, exactly?
The immediate eagerness of our welcome pushed those anxieties from my mind. In bright, clipped English the woman working the front desk - who we later found out was the owner - hurriedly showed us to our lockers, to the relaxation room, to the saunas. She handed us towels and it was only when she stooped over to disinfect our slippers that I realized just how profoundly unclothed and totally comfortable everyone else was - gender neutral changing rooms, nothing but a towel in the cafe sipping espresso, no one else under the age of forty, some surprising piercings, no shame at all.
There was a long period of time in my life when I was never to be seen without a shirt. Unfortunately for young me I grew up in southern California, so I found myself at shirt-off places all the time. On more than one occasion I went swimming in the ocean in a clumsy, oversized t-shirt. When I did feel bold enough to go topless I could only bear to stand - never sit - in one particular pose - fists on my hips, belly sucked in. Thought I was slick until one of my summer camp counselors asked me, "why are you always standing like a superhero?"
Part of me still feels that way - more so after two years of COVID doughiness - but now I'm mostly okay with going shirtless. Getting fully naked is another thing entirely. I've had a few nude escapades over the years - the very occasional moonlit skinny dip, a visit to a Korean spa, and once for a term paper in college I spent the day at a nudist colony in Connecticut - but my attitude in those unusual circumstances has always been one of "fuck it" and never one of casual ease.
So when I finally whipped off my boxer briefs in front of the white-haired pensioners my fight-or-flight had certainly kicked in - I wonder if my supportive partner noticed my dilated pupils. I tried to let my deep enthusiasm for the scvhitz beat out my low-key terror.
As is routine in body anxiety moments, I soon lost myself in the activity. The wet sauna, bright yellow on the inside, seemed to draw the tension and fatigue from our bodies. I relaxed profoundly. The cold plunge tub just across left my blood ringing, a struck bell. In the dimly lit "ruhe zone" we giggled on an undulating water bed. The other spa attendees mysteriously, dutifully filed into the dry sauna on the half hour, so we followed them in (never quite did figure out what the deal was, despite it being explained to us in two languages). It was there in the brutal heat that I began to really see the beauty of this place. Every nude one chatted and joked in bubbly west Austrian dialect, greeting each newcomer with a familiar hug (!) and a double cheek kiss (!!). It felt like a sweaty Christmas party. They beamed tremendous ease, they massaged each other, and when the older man that ceremonially dropped water on the hot rocks and waved a towel on a stick around finished distributing the healing heat, they clapped out loud. We clapped with them.
The last step of our water circuit involved one more trip to the wet sauna and a luxurious salt scrub (Salzburg, after all, literally means "salt castle"). Oiled and uncoiled we sat in a booth in the cramped cafe, sipping cool, tall pours. The regulars exchanged gifts. Simba, the chonky and alarmingly beautiful spa cat, meowed at us, asking to be let out. As various folks approached we made conversation as best we could and wondered whether or not visitors from the states were notable.
Paying our tab, I asked the owner who had baked the beautiful marbled bundt cake proudly displayed on the counter. Before we could get out a "nein, danke" slices were being cut as a cute man, as steamed as a soup dumpling, told us about his wife the baker. Then, because naturally the cake required it, the canister of fresh whipped cream exploded absolutely everywhere, dollops on every surface. We all laughed long and hard and after we were through with our slices, raised core temps steeling us against the advent nighttime, I imagined the cat under the table, sneaking a taste.
But what about you? Are you sweating it out? How does being naked in public make you feel? Right now, are you at ease?