good morning ~
(click the sparkler party / link to listen)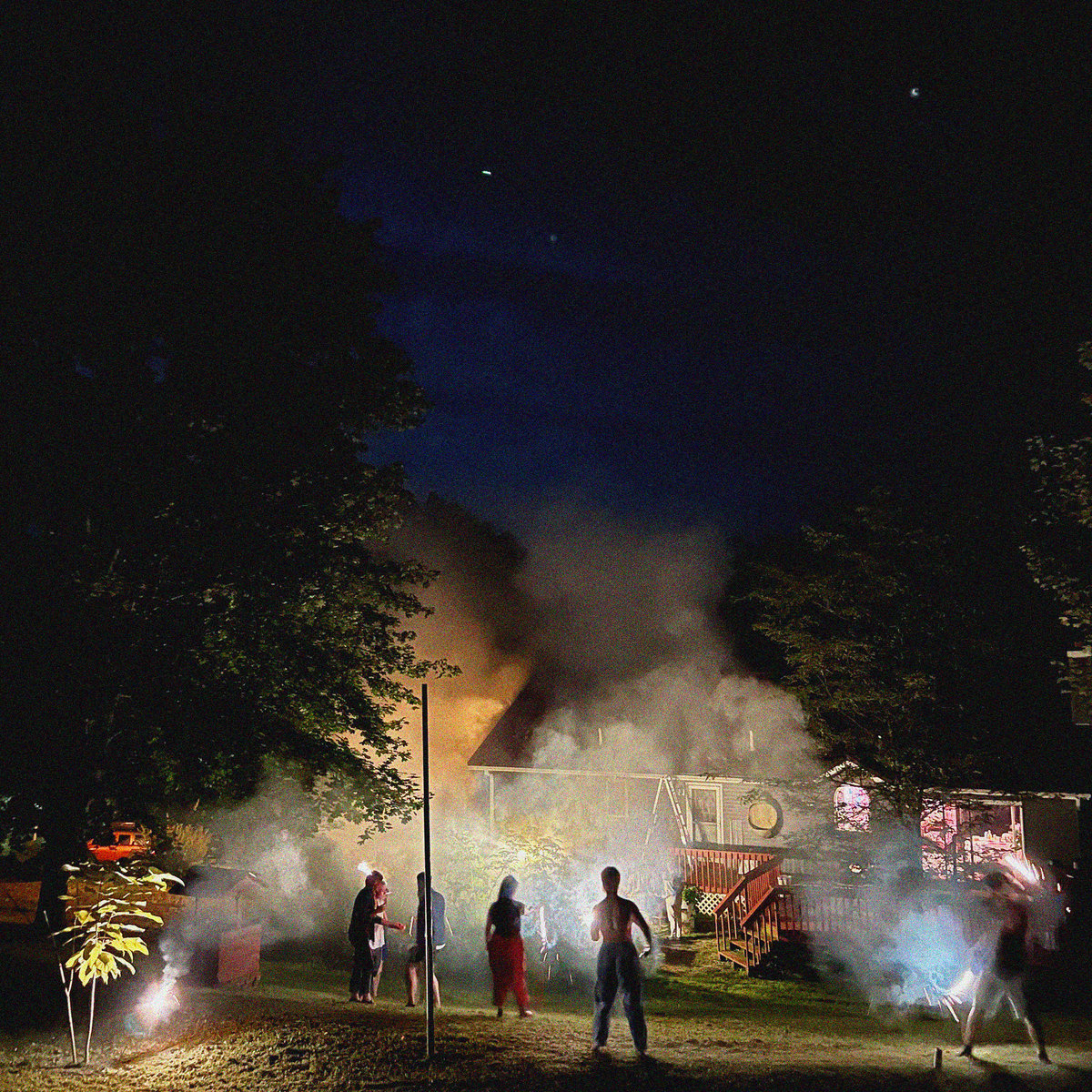 today's track would be really good as hold music, probably
I think I missed the last two Thursdays - apologies - stressed as I was trying to pull off a 1,000+ person festival (it went really well, though, and I think there were a lot of readers of this newsletter in the audience, thanks for coming).
I'm about to miss a bunch more Thursdays, too, but for a different, fun reason: I've been selected as one of 25 international musicians of OneBeat 12. We'll be making music all together and traveling around the southeast a little bit for the next 30 days or so and, having taken a look at the itinerary planned, seems pretty clear I won't have time to write you.
It'll be nice, though, a little official time off from each other?
At the end of the big gig I was once again the last one left. It was up to me to perform the sacred duty of locking all the doors and turning off all the lights. I've always enjoyed that last satisfying half an hour of closing up shop, ever since my early days of managing a movie theater, the weird secret power of access and shut down. I love the sensory chaos of a room full of people and I love the serene contrast of a room full of people recently emptied. In July after we threw that big rave I remember calmly sitting in a profound silence watching the hazer fog evaporate as the sun began to rise - just as awe inspiring to me as any campground vista I've ever seen.
Saturday's afterparty fizzled out around 2, though, so I sent the bartenders home and shut down the speakers and started gingerly urging people toward the exits and into the rain outside. Then I talked to Godspeed's asshole tour manager for a while, had to make sure they would be comfy staying the night on their bus, gave them emergency access to our bathrooms, etc. Of course he requested more beer but then he asks if I'd be able to sell him the keyboard stand that the opening band used on stage. Right now? I said. Well okay, turns out that was my personal keyboard stand I had supplied from home, so in what felt like a very illicit literal parking lot deal he gave me thirty bucks cash for it and I brought it out to the bus. On my way back in, I saw a couple of members of the band smoking a cigarette outside. Thanks again for playing, I said, sorry about your set starting 15 minutes later than planned, your manager was really upset about it. They said, oh did the set start late? We had no idea, we had a great night. Don't worry about him, he's just French Canadian (an actual quote!). One of the most profound luxuries of being in a hugely popular band - you can afford to hire people to be huge dicks on your behalf, you can enjoy never once being on social media, your agents will defy your anarchist tendencies in order to shake venues down for more money. But of course that makes perfect sense, because how could you possibly realize live the kind of music Godspeed makes if you were up on stage wondering about ticket sales or worrying whether or not the late night meal you requested in your hospitality rider would be provided to you once you finished your series of post rock anthems? Thinking about contracts and room caps and your volume of merch sales threatens the fragile miracle of beautifully played music, and I find myself even more impressed by folks doing it without an entire team on payroll.
I was surprised to discover, then, that two folks I had not yet seen that night were slumped over in the main entryway - one was facedown at the merch table, forehead resting against the wood, the other was curled up in the phone booth with the statue of Buddha in it, seemingly upset by whatever he was seeing on his phone. Hey guys, sorry but you need to leave. WE KNOW WE'RE TRYING SORRY bellowed the woman at the merch table, with genuine apology in her voice. Okay, let's talk about it. No cabs, no one left to bum a ride off of, that's the long and short of it.
This happens with some regularity in the Hudson Valley - New Yorkers past and present (myself included) really maintain the audacious belief that they can get around anywhere at any time. But the cab drivers go to bed, Uber is useless, and god help you should you try to walk across the Rip Van Winkle Bridge from Basilica (I've done it, would not recommend, it's way further than you think). In July after the rave there was a whole crew of people sitting around under the string lights when I was getting ready to leave, but conveniently they were trying to get to Albany at dawn, so I told them that they should simply take the train, the first one of the day would come by in about 45 minutes.
No such luck on Saturday - these people were trying to get across the river in the middle of a dark and stormy night. We'll just sleep under the bar tent, they offered. Which probably would have been fine, but they were so clearly fucked up and their hotel was very much on my direct drive home so...I told them to hop in the car. It was at this point that I realized that they were on acid because their inner monologue was very obviously spoken aloud: "should I get in this man's car?" In response to what was supposed to be an internal thought, I pointed out that we had a mutual friend. This was sufficient for them and we were off. Sweet folks and very appreciative, they kept inviting me over for dinner. It felt good to make sure that they and their chemically altered frontal lobes got to shelter safely - don't think I could have gotten my delicious four hours of sleep before returning to the venue knowing that they were rough sleeping in our parking lot. They insisted on getting my phone number.
I drove myself home in silence with the windows down through the winding backroads over the hills to my house and saw no fewer than 50 deer nocturnally munching front lawns, their eyes lighting up eerily. One day I'll understand my need to be the last one left but in that moment I was, pushed as I had been, too exhausted to solve any mysteries. As I drove back into the throw of cell service my phone also lit up, one word from a number I didn't recognize: hero!
But what about you? When was the last time you were the last one in the building? Are you giving rides home to strangers? Are you capable of being your own asshole when the occasion calls for it?