good morning ~
(click the link / shimmer lake rocks to listen)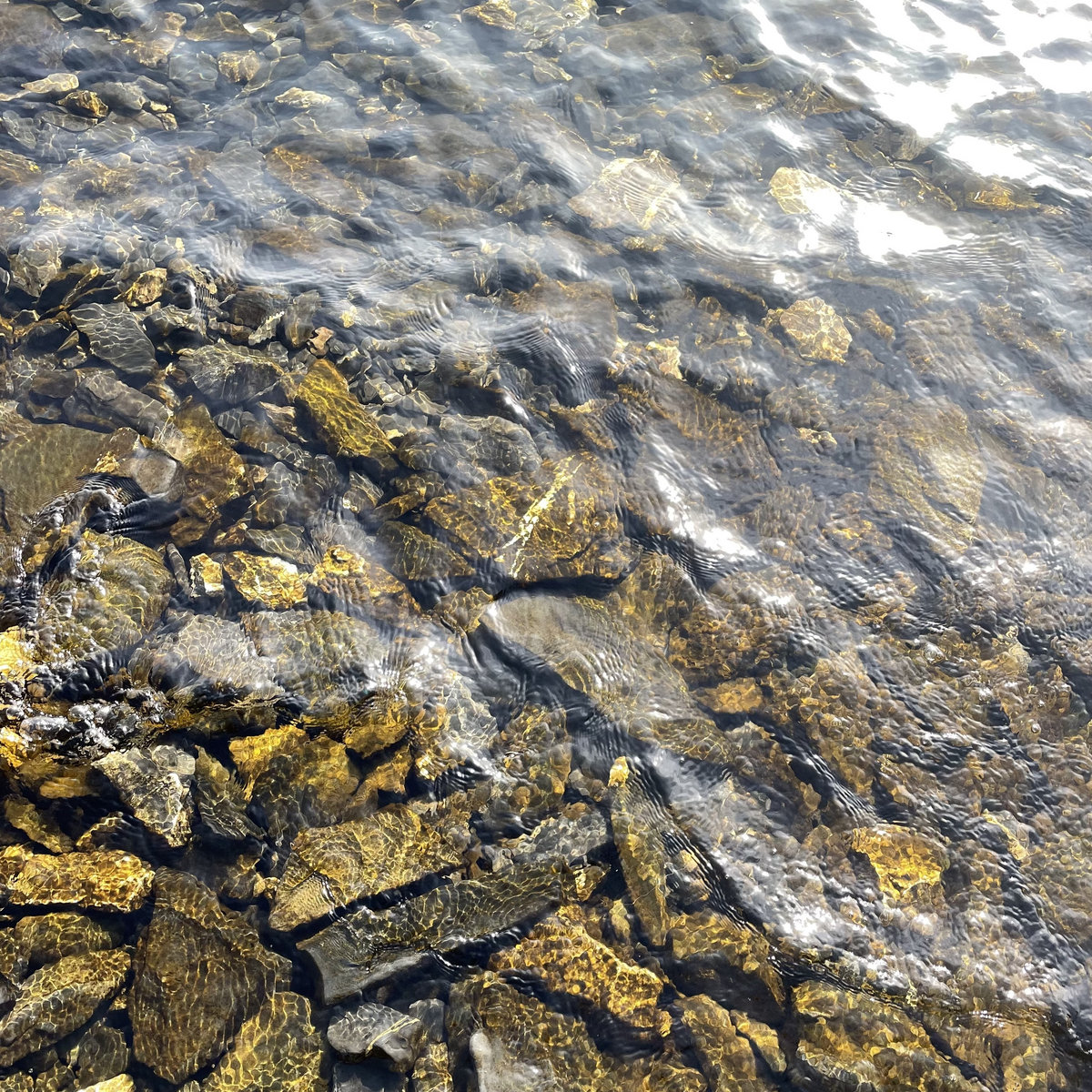 today's track is a result of me - perhaps foolishly - trading two budget lap steel guitars for a squeaky reel-to-reel at the guitar store down the street from me - everything here is run through machine and slowed down.
playing two gigs this saturday ~ early on in the evening I'll be doing a set at forts ferry farms in latham, ny in celebration of the new issue of hypersaturation, then later I'll be doing a DJ set at the church in hillsdale. next saturday I'll be at tubby's!
We got to our friend's house earlier than expected. She told us to go ahead and enjoy the back porch, but on our way to chill we noticed a door in the chainlink - a portal we couldn't resist. We wandered down the road only to encounter a minor league baseball stadium mid-game. We walked right in, asking what appeared to be a group of parents what was up. Club game, they said, so we watched a few clumsy innings with the sun at our backs.

Soon enough we were chilling on the back porch, enjoying some "bird TV" as our friend calls it. And never have cracked cold ones and a warmed-up slices nourished anyone like they did that afternoon. Both of the musicians we were about to play the gig with showed up in time and introductions and small talk were made - we mostly chatted about seltzer.

Then there was the gig, an intimate evening that took place at our friend's warm and charming shared studio space. She provided both fun size candy bags and twelvers of seltzer (naturally). She even went as far as to light the stage area with some of her work. This particular piece involves an overhead projector and colored gels which really gave the whole atmosphere a specific cozy vibe, that of falling asleep at your desk. The opening act - an affable local fella that many people online seem to admire - dedicated his entire set to talking about, providing context for, and playing actual field recordings, made and played back on vintage equipment. Sound of ice, sound of crows, sound of toads, delightful. I found myself very - what, impressed? - when my buddies began the next set with drum textures and various electronics eerily similar to the sound of the ice melting, hyperreal. I enjoyed playing, too, more so than I have lately - I felt totally competent.

We wrapped and unplugged our many cables at the end of the gig. The event that everyone seemed to be going to took place at the headquarters of a local roofing company, one that is run by people who heed an awesome duty once a year to throw an enormous party in their otherwise nondescript concrete building. By the time we arrived there were so many cars parked in the long driveway leading to the soiree that we ended up leaving our cars 200 yards or so from the entrance. As we approached the music and chatter grew louder - still one of my favorite sounds in the world - and, before we could even see the entrance, we immediately ran into a buddy of mine. He had coincidentally played a different show in Troy the night the before and had coincidentally also planned on coming to this wild party - it was hilarious and a little off-putting to see him there, like something out of a long and winding dream.

The majority of people in attendance wore different variations of fancy dress - some people had on rumpled suits they hadn't ironed from the last wedding they attended, many folks were dressed as if they had borrowed their grandma's clothes, many folks were in various states of lingerie, and I would say most people had some kind of glitter on their face. Through the winding entrance where various LED lights, halloween skeletons, and DIY art installations greeted us, past a folding table bar with a long, thirsty line, and into the main dance floor / stage area where, quite unexpectedly, vivacious nü-metal-style rap rock dominated the space. Not exactly the vibe I was expecting but nevertheless I enjoyed banging my head and, at one point, chanting "BE! WELL!" along with the crowd. Unfortunately, needing some air, I missed the Limp Bizkit cover.

One notable thing about this party was that while I was far from the youngest person in attendance, there were also a fair number of much older people rocking right along, including, reportedly, the bass player from Phish. I mentioned the presence of elders to my buddy and she replied back that, yes, Burlington is a very inter-generational place, something she seemed proud of. I can't recall anyone else saying that about their town.

All night I had been hearing whispers that an aerialist was due to appear but it took me a while to realize that everyone was actually saying "hairialist." This is because her act features her suspended by her actual ponytail a few feet off the ground, spinning and contorting at remarkable speeds. I truly could not understand what I was seeing and for perhaps fifteen minutes after her performance ended all anybody could do was speculate on how she didn't get sick.

In the parking lot I struck up a conversation with a buddy of mine who I keep encountering at shows - I've done sound for her band and we recently played together, so this third interaction felt like we had all confirmed an actual friendship, satisfying. Among other things, she began telling me about how this was the first time she had ever worn contacts out and how her oversize, owlish glasses had long been a practical trademark. She went on to tell me that she was starting to feel like her contacts were "too HD" and that she was "seeing too much" and that she was finding the experience to be overwhelming. A little later on in the conversation she also mentioned that she was, in fact, tripping.

Once the rap rock ended the party started dwindling, so we began our extraction for the evening. We would wake up the next morning on a house that feels like its actually floating on the east bay of Lake Champlain, one that faces the sunrise directly, an amazingly optimistic building. But at night the splendor and delight of it was only implied, a grand shadow on either side of the causeway. We ate our snacks from the gas station and followed our friend's cousin's mini cooper to where we were crashing. I fell asleep as soon as I closed my eyes.
But what about you? Are you seeing too much? What body of water are you waking up on? If you had a 1970s field recorder, what would you point it at?