good morning ~
(click the link / rat den ceiling to listen)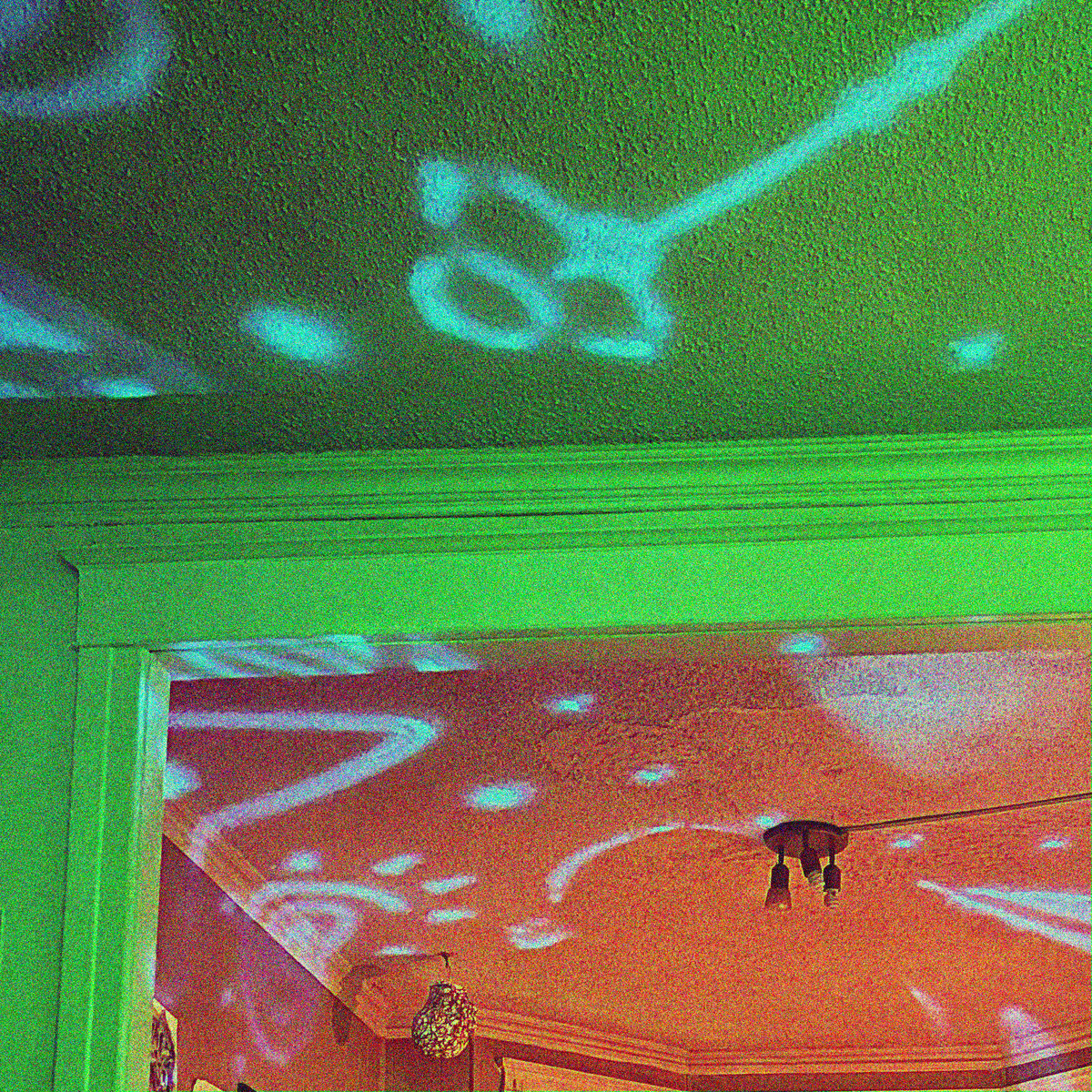 today's track is a lovely cosmic plinker featuring the glitched modular maneuvers and heavy synth bass of m. geddes gengras, angels in the circuitry
fun link to share: Bandcamp highlighted HEAVEN IS A VOID... in their roundup of the best ambient music of February. which also means we have a bunch of new readers here - - thanks for signing up. basically it goes like this: a delicious zone of a track to start, followed by whatever news I have to share, then after that there's writing, usually 1,000 words or so, not on any particular topic but often drawn from my lived life. At the end I ask you a bunch of questions that you can answer or not, up to you. Enjoy this as you see fit - I am simply trying to do something nice regularly, a tender little slice in your inbox.
if you like today's track (and why wouldn't you?) ged and I are playing together next Sunday at the Avalon Lounge - I'll play, he'll join, then he'll take it home, one long, luxurious swim.
two other shows:
-playing a Superdark Collective show at No Fun this Tuesday the 14th with the Evolution of the Arm and Leaf Litter (Adam Tinkle x Angus McCullough), going chamber music mode
-on Saturday the 18th I'm putting on an afternoon show with Jules Olsen, Connor Armbruster, and Jason Calhoun, an incredible ambient musician from Philadelphia in Troy. a great gig and a wonderful excuse to check out the bitchin' local farmer's market
I no longer wish to be patient. I have grown tired of sitting with my hands clasped playacting at serenity while my belly's cauldron bubbles over with worry (ah, the hiss and spittle when the bile hits the flames!). No longer shall I pray to an empty firmament, no longer shall I lay prostrate before the mercy of other men. I want to be sat at the head of the banquet and flip the feasting table clattering to the stone. I want to be draped in the spun metals and rare gems of my deserving, gleaming. I want the echo of my name to roll thundering through the kingdom.
////////////////////////////////
For a venue called the Rat Den it was surprisingly tidy, though not without the corner dust and loose foodstuffs you'd expect in a house where people afflicted with college live. I wondered when I arrived how many other punk houses in America are able to successfully keep a fish tank going. The person sitting near the sound board and taking what seemed to be world-record-breaking bong hits during my buddy's incredibly sad violin music was completely unable to figure out how to get any microphones or house music to work, so all voices remained unamplified and we all made quiet small talk in-between the sets. Right as I started playing a heavy snowfall started and I unfurled long curls of crudely synthesized electric piano while backlit by a streetlight through the bay window. As I packed up my table full of cables, I was handed a twenty dollar wad - that's some honest work.
////////////////////////////////
I told him that the last time I saw him he was dressed in drag as Jennifer Connelly from Labyrinth, but then I recognized his bass player: a tall, sweet guy I met in a grungy living room in Middletown, Connecticut nearly fifteen years ago. Full context collapse: this is one pronounced side effect of making it to your mid thirties. I have at least two whole decades of buddies and acquaintances I might have to shake hands with in any bar I'm working and any single one of them might hold me accountable for the way I was in 2011. The guy I met fifteen years ago is the bass player for my buddy who's dating my friend who is the person who five years ago originally introduced me to the guy who owns the bar I was running sound for last night, plus a million less linear connections. Thrilling and exhausting to be a humble little node, who else will walk into the room when I'm another decade older?
////////////////////////////////
It is a humble and unmoneyed life my partner and I have chosen for ourselves. She maintains a monastic dedication to her sculptural craft and makes sure the teenagers in her classes won't lose a joint in a bandsaw in the wood shop and I regularly bathe in my sound soups and (among 17 other gigs) take home an almost insulting amount of money making sure other people's vocals are loud enough (they almost never are). We putter about our corner of the world in our decades-old vehicles and do what good we can with these small roles of service. But then every once in a while we are - capriciously, in a way that is impossible to predict - plucked from our relative asceticism and plopped down in a lavish context, a slot-machine-like treat reward for our artistic toils, artist as class infiltrator. Which is how we found ourselves celebrating our four year anniversary gratis at a hotel we could never otherwise afford, sipping "welcome bourbons" in the foyer of a grand wooden lodge. After the sculptures were safely packed and tucked in the back of my CRV, we schitzed ourselves, we soaked in a giant barrel of heated spring water, we slept for nine hours in a bed big enough for five (though we brought our own breakfast, coffee, tea, and kettle from home - the incidentals there are outlandish). Trading in cultural cache for one's bed and supper may be a meager way to scrape by, but earnest labor is a dinner's best seasoning, it irons the unaffordable linens.
////////////////////////////////
After the magician finished his tour de force set at the open mic he went around from person to person doing card tricks up close. I really enjoyed watching people have their mind blown over by the pool table as I drew beers from the tap, terrible acoustic guitar songs ringing through the venue. Eventually he came over to the bar. "Someone told me that you'd really enjoy seeing some magic." Well yes, sir, that's true. First trick rocked though routine enough - a card drawn from the deck artfully reproduced, nothing we haven't seen before but delightful nevertheless. Second trick got my goat - at first it seemed like the man with the deck had mistakenly pulled the queen of hearts instead of the queen of spades, but look closer: this queen of hearts holds in her illustrated hand a recursive queen of spades! Baffling and captivating! Oh, how I hooted and hollered! And the question that kept following me through every other song sung that long night of mic: why can't music make me feel that way more often?
////////////////////////////////
I wonder if my friend knows how safe his basement is. A sphere of protection envelopes me at his house: mysteriously no cell phone service for a two block radius or so. When I'm there to play I am there. Personal music studios are an architectural projection of one's brain - how incredibly luxurious to descend into someone else's world for an afternoon. In the deepest days of social distancing I realized with a start that making music is, like, 85% hanging out. I realized more recently that a recording - no matter how you do it - is an abstracted archive of person energy. What I mean is this: songs recorded remotely or overworked in the mix are an archive of time spent apart and on a computer, emailing and uploading. I think I want to make things that contain people together information. This is the desirable data.
But what about you? Are you seated at the feast? Are you being plucked from your context on occasion? Are you allowing magic to be performed in your presence? What information are you gathering?