good morning ~
(click the link / chonky yard friend to listen)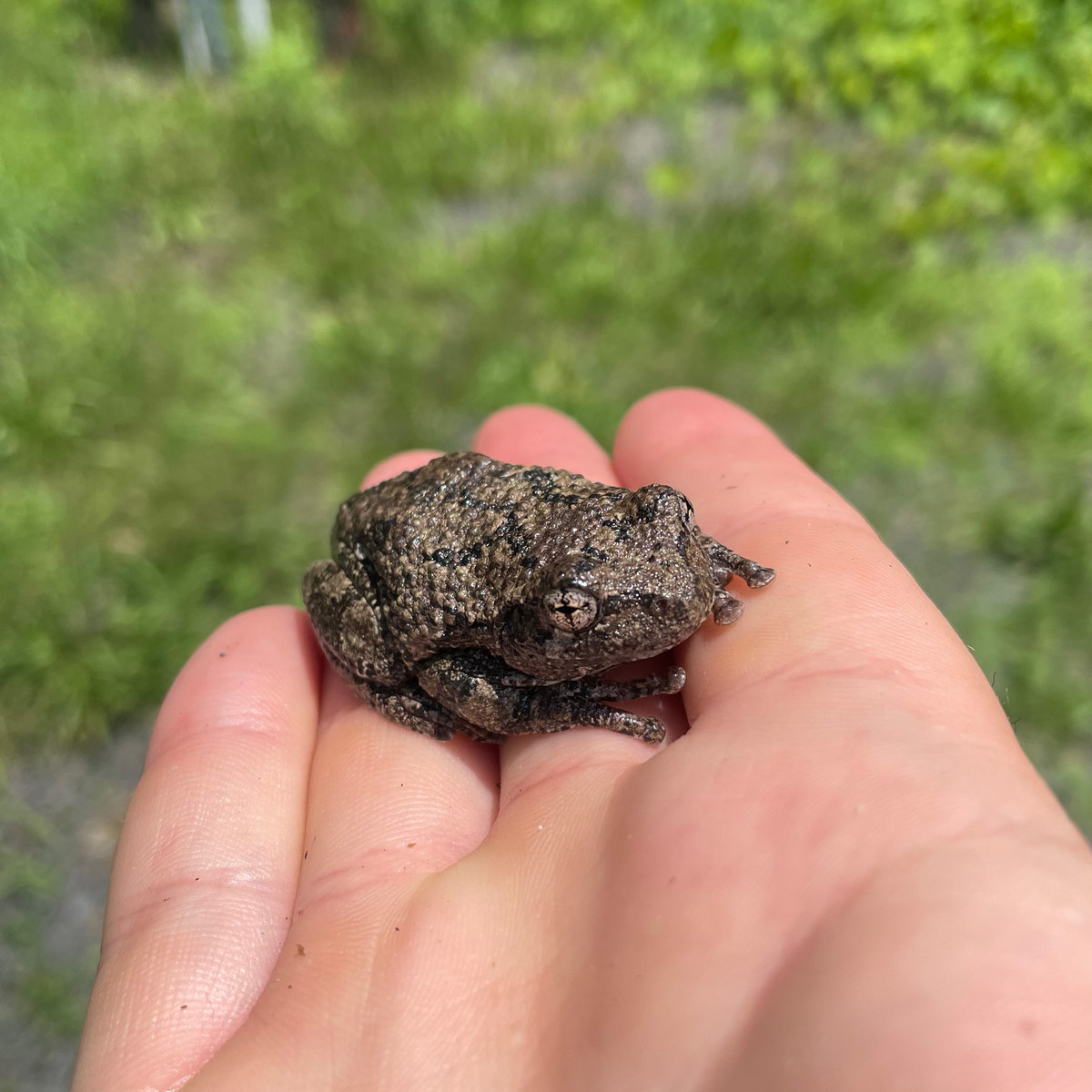 today's track is a live take of me playing three synthesizers at once, had me feeling like this guy
this weekend provides you with the unique opportunity to hear the Friends Meeting record playing in a humongous, reverberant stairwell - it'll play twice a day Friday, Saturday, and Sunday at Foreland in Catskill with lots of other cool recordings and a ton of visual art on view, as well, including my sweetie the sculptor Gracelee Lawrence. Gracelee's also going to be doing an open studio thing at our house in Climax on Saturday, 1 - 3pm - if you'd like to come through please let me know.
Felt like the door blew right off, wind ripped it open and there I was standing on the threshold with the thick drops of rain careening more and more sideways, slamming on the metal roof. In the distance I could hear the mournful glissando aria of the tornado warning, didn't realize this town had weather sirens. The extreme weather promised earlier in the day had arrived, everyone's phones synchronously honked, goose-like. We were 30 minutes into doors being open, just long enough for a handful of folks to arrive, purchase their bean burrito dinner, and then huddle under the art in an impromptu dining seating area once the thunder started cracking.
Cave mode! How quickly we revert, drop the pretense entirely - the walls we collectively build out of social mores can be punched right through at any moment. Shelter and nourishment sought in the company of strangers and acquaintances, the rotating disco ball and colored LEDs remarkably fire-like, the crude scrawl of the artist's work on view could be read equally as childhood naive or early man, bloody paw prints slapped on the wall. We are joined in the simple thing of not wanting to get rained on, not wanting to get struck by lightning, although I suppose if we had really gone back to our earliest forms the people hanging out at the show would have not made a run for the other building's only bathrooms. They came back from exposure sheepishly with their jackets over their heads.
Felt many things in this moment. Worry, sure - my friend's text message describing a visible spout out the window of his apartment had squeezed through onto my phone and I couldn't help imagining what havoc even the world's smallest tornado would wreak on our parking lot, pea gravel and metal barricades breaking every of our thousand windows. There was a social anxiety, as well - maybe 20 people total in the room, not much conversation happening above the atmosphere's din, half of them paying customers, was I responsible for their comfort? Should we do a name circle, tell everyone our pronouns and our favorite vegetable? Maybe we should have turned up the house music, filled the room a bit more. Eventually I made an Announcement, using the oratorial heft and lung capacity I developed from years of working at a fancy movie theater.
HI EVERYONE, IF I COULD HAVE YOUR ATTENTION PLEASE - THANKS FOR BEING HERE TONIGHT, OBVIOUSLY WE'RE GOING TO WAIT A LITTLE WHILE TO START THE SHOW AND SEE IF THIS WEATHER DOESN'T BREAK. WE'LL PROBABLY START THE FIRST BAND AT EIGHT THIRTY. BY THE WAY, THE RESTAURANT IS CLOSING - THEY DON'T WANT TO STAY OPEN IN THE RAIN - SO THIS IS THE LAST CALL FOR CEVICHE. THANKS!
The internet went out, cell service completely gone, too, and later I heard that almost everywhere in town lost power, for whatever reason the Creator spared our building. So we would continue to throw a show, music would be played, but we had no ability to let anyone know that the gig was on or that nothing bad had happened. One of the more glorious sunsets I've ever seen punched through the wall of clouds and then more brave souls arrived, I watched for their headlights.
///////////////////////////////////////////////////////////////////////////
I think I would rather play to no paying customers at all rather than sing for one solitary person and the members of the other band. I think you have to hit maybe five attendees for it to be better than no one, there's very much a threshold there, you gotta hit saturation. So it was tough, one of the more challenging sound gigs I've worked in a while maybe, because it fell to me to tell the first band to start. I had vastly overestimated how many folding chairs this show would require. And worst of all if a singer was particularly spirited you could hear stray bits of the wild karaoke from upstairs trickling in to the show space, no stage performer wants to hear snippets of "welcome to the jungle" squawked in the distance while they try to do their thing. Are you...expecting anyone else...I asked them, no they were not, so I climbed back behind the board and dimmed the lights as usual.
Concerts are so funny. A group of people enticed by various means all gather in one specific spot, paying for the privilege to do so, to watch a subset of people wiggle air. If the group does a good job and takes a little break, everyone that isn't wiggling air slaps their hands together. And usually all the gathered people follow very specific rules, although the rules are never stated or said out loud: they face a certain direction, they allow attention to pool, generally they figure out that they're not supposed to talk at certain parts, etc. Every culture and every subculture has its variation on these rules - mosh pit etiquette doesn't apply to quiet folk music - but generally this rigid, polite behavior persists across shows. We like to watch people play music. It's a truly amazing and bizarre fact of being a human that this is a thing that we do, almost a collective hallucination. But the act is so fragile. And so many things have to break just so for the gig to be great.
To their credit the two acts gave the one paying customer - a diehard from Ohio who had been following the headliner for days - really good performances, they sounded great. Between songs they chatted with each other, did the small talk you'd usually do in the green room with one half of the conversation amplified. There was a sweetness to it and no one seemed to mind that I had no money to pay them at the end of the night. My secondhand worry outweighed anything they experienced. All effort of trying anything is embarrassing if your heart is soured, may it always be nice to make nice sounds for no one.
But what about you? Are you also occasionally weirded out by how fragile social convention really is? Are you sheltering from the storm? How close are you at all times to going back to cave mode?