guten morgen ~
(click the link / prague winter market to listen)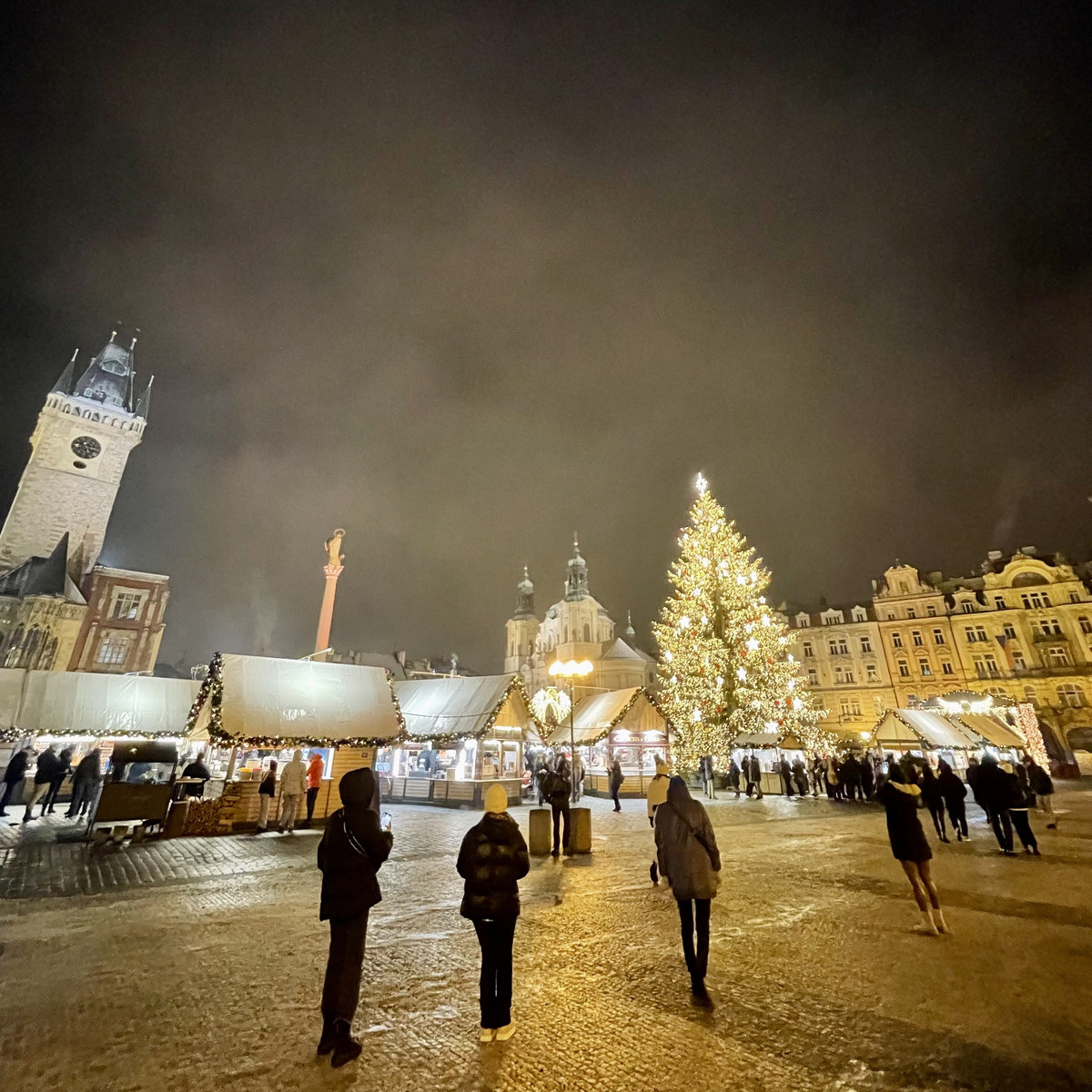 today's recording is from one of those free-to-play pianos at one of the terminals at charles de gaulle airport in paris - it was 6:30am and I sat there blissfully
writing this in a great hurry because I am on my way to my sweetie's opening in vienna - if you happen to be in the 15th district in the next two hours you can come see her work and hear some of my sounds
want to mention formally here that some friends of mine and I are throwing a party at the avalon lounge, right after I get back to the states. it's the return of the sorely missed briscoe disco new year's eve eve party and you bet that we are going to have some fun. that's dec 30, crucially, NOT dec 31. here's the flyer, would love to see you there:
"I need to do some strategizing here," he said, plopping down definitively on the barstool closet to the door. He walked in like he knew the place well, but I didn't recall his face or his distinctive look - army surplus and carhartt layers with well-worn glasses barely held together with tape, the lenses flipping up off his cheeks. I hoped he was about to become my second customer of the day - slow start to business that afternoon - but he wasn't there to drink.

"What time are you all closing tonight?"

Well, I told him, there's a big show happening, kind of a one-year anniversary party, we might be open pretty late because something like 19 bands were getting ready to play.

His eyes widened. "Oh, so there'll be a lotta people here?"

I nodded and he started running the numbers out loud. My first customer of the day and I looked at each other, wondering and shrugging with our eyebrows. His whole deal remained unclear to us.

Okay, he said. I'm gonna come back here. I'll ride by around 12:30pm, you think that'd be a good time for me?

I wasn't sure how to answer - what exactly was he coming back to do? Before I could finish formulating my response, he leapt right in there.

"Haven't we met before?"

I said I didn't think we had.

And then, sensing an opportunity, in the way that people do so often when you talk to them from behind a bar, he proceeded to lay out exactly his whole deal.

He is the can man. He is the one on the expensive bike that rides around from bar to bar at closing time scooping up the bulging bags. There's a circuit to it, a whole scheme, maps and routes and likely timetables. It's good money, he tells us, you wouldn't believe how much. He grew increasingly conspiratorial as he continued talking, taking wry delight in letting us two guys in on the secrets of his empire. There were details - which redemption centers to use and how to split up the bags and divvy up the bounty. Dirty work, he said, but well worth it. Biographical details emerged, like the story of his nickname. He then told us of his college football career and potentially illegal escapades working at a gas station in his early 20s. He confessed that yes, he had taken some shots to stay warm that morning. As he explained his various other streams of income and inventoried his impressive road bike collection, I watched the beer in my first customer of the day's class disappear. Tell anyone in the northeast my name and they'll know me, he said, gently rising off the stool. Nearly an hour had gone by since he walked in the door and though we were apparently in business together - a symbiotic commercial relationship, clown fish and anemone - I had yet to sell another beer.

Near the end of my daytime shift the profound emptiness of the bar started to turn. Coworkers trickled in followed soon thereafter by the first band member who, in blatant violation of the instagram messages the owner sent earlier that week, came early to beg for a plus one spot for his wife. Tickets were already oversold, chances were iffy, but in the end the wristband was won. Gear began to accumulate in the corners around the stage, beer sales picked up dramatically, one of my two coworkers with a fancy mustache and a flowing mullet began guarding the door, a sentry.

I ran home quickly to accomplish two things. First, I had to finish learning the song I was due to play that night - my buddy Connor and I hadn't ever played the tune together and this 30 minute window was our one opportunity. Second - and arguably more importantly - I had to shed the posture of my shift, had to slough off the responsibility and servitude, a crucial molting. I went from humble rag-holder to lightly-deluded believer that 200 plus people would enjoy hearing me sing.

Back at the bar I walked into an atmosphere I hardly recognized - a bustling, convivial vibe, a warmth and a contentedness I don't see often these days and hardly ever at this particular venue. The first wave of people to arrive seemed genuinely elated to celebrate an entire year of the bar and earnestly excited to hear their friends play some music. The room continued to fill up, steadily accumulating capacity, and then something amazing - bands actually starting on time, for once. Somewhat sheepishly the owner of this bar and the owner of another bar up the street took to the stage and clumsily clicked on a drum machine. They strummed and sang, loud. Everyone whipped their phones out and smiled. It did not feel like a typical night - more than anything the energy was that of a non-competitive talent show at the end of summer camp, low risk and high delight.

What followed were 17 more acts each variously interpreting a song or two from the massive Iggy Pop catalog, bands in ten minute intervals. I got to sing "China Girl" with my friend Connor on electric violin and it ruled - we unintentionally veered into Velvet Underground territory, I felt like Nico. And not for nothing, it was the largest crowd I've played to since COVID began. The phrase "sea of faces" kept occurring to me and I so deeply enjoyed the many "great set" style shoulder rubs I received throughout the rest of the night.

I had an early flight to catch the next day so I allowed myself to sneak out after the last band hit their first note. For once I had thoroughly enjoyed my half-off employee discount at the bar, but tallboys make a poor substitute for dinner, so I swung by the late night diner spot on my way home to my apartment. In the profound, outside-the-bar, gentle snow quiet of 1am I could hear the persistent, wet splatter of crow shit hitting the cracked sidewalks. Seated at the counter, I reflected on my 13 hours at the bar and was content, two bites into my burger, knowing that the man on the bike would reap very well. 
But what about you? Are you molting? What are you earnestly excited about? What are you pulling, wet and sopping with hops from the party?