good morning ~
(click the curtain on the window / link to listen)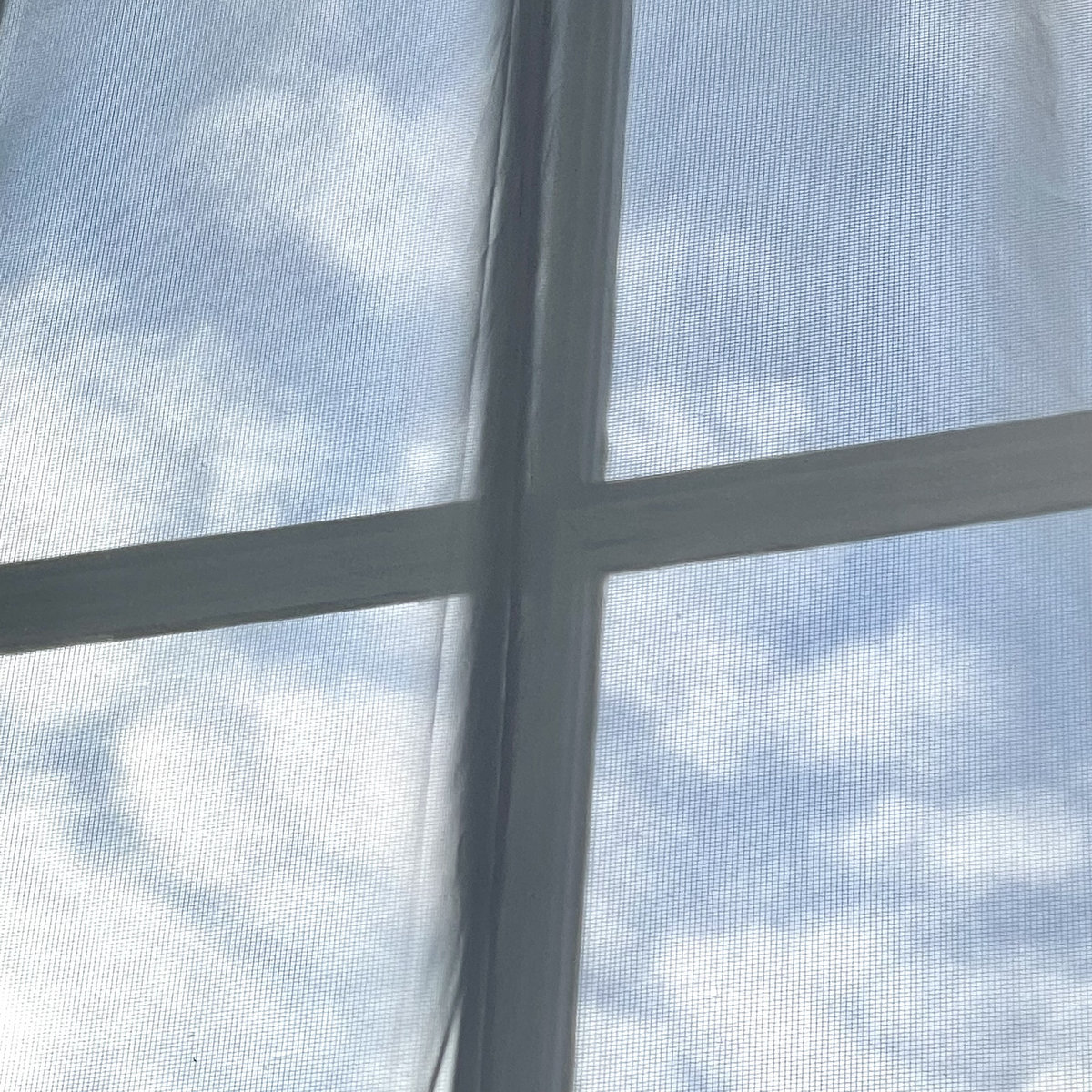 today's track is another one of these "slaps, but gentle" type moods I've been working with, cute.
nothing in particular to mention here today - - do want to say thanks to everyone who has commissioned a tone zone, upgraded their subscription to this newsletter, or otherwise reached out to me for a gig of some sort recently. thank you! it all adds up and, to tell the truth, has been luxuriously fun.
Yesterday I participated in a somewhat holy, long-standing tradition - I mailed a demo to a record label I admire. I popped a cassette tape out of the boombox I keep on my desk, printed out some album art, scrawled a little note in sharpie, and bundled it all up in a hot pink bubble mailer. I took my little package on down to the post office, slipping on iced-over sidewalks as I went. Then I handed it to the lady in the window. And the whole time I was doing this, I felt an unfamiliar buoyancy, a lightness, like an opened can of seltzer in a quiet room, chattering.
I've been doing a lot of this kind of thing lately, throwing hopeful wildflower seeds into any little planter box of soil I come across. Yes, I have a record I've been sitting on for a couple of years, a good one that I hope someone has the faith in to help hoist it up. I've been emailing strangers and acquaintances the secret preview link I put on my website to only very occasional response.
But when I tried to find the right email for Drag City I saw that, instead, they only had a phone number listed. So, I thought, why not give it a try, and to my surprise an actual person answered. Oh,I said, I wasn't expecting someone to answer. Well, I'm here, they said. And I said I know you don't accept demos unless they're amazing, but mine is amazing. And they said, well - send it to our PO Box, then. It was clearly a well-rehearsed line, something this person has said hundreds of times while sitting next to the Drag City hotline. But I couldn't help but get the glimmer, catch that momentary glint of sun. I will, I said, thank you.
The summer after I graduated college I had no idea what the hell I was supposed to do - it felt like I barely lived to be handed my diploma and I couldn't imagine anything beyond that. My mom and my stepdad had moved to a house on the Lake of the Ozarks and, not having anywhere else in particular to go, I moved there for the summer. But I also toured the west coast with my band at the time, a sometimes excruciating but often incredible month-long effort arranged almost entirely through MySpace DMs. At the end of the tour we crashed for a week at the opulent Los Angeles house of the bass player's girlfriend and spent off hours at our friend's day job recording our first real album.
It was weird and totally surreal to return to Missouri after those wild weeks, but not entirely unpleasant - swimming every single day is a lifestyle I'd like to return to. After a couple of snake-filled months, though, my buddy offered to swing through and drive me to Brooklyn, an offer so tidy and appropriately timed that it almost felt like a trap. The Ozark caesura was over - it was time to begin my life as a person in a band, living in New York City. And so I trawled craigslist for suitable internships and began my first radical attempt at projecting myself into the world - I sent our record, unfinished, to any label I could find on my parents' syrupy satellite internet.
Of course, no one came to my band's rescue back then. I cherished every response we got, felt encouraged by any sort of notice, but no one gave us a record deal. We ended up doing it all ourselves with crowdfunding behind us, cutting every imaginable corner but ultimately making something rad that - I think - still holds up (although we never got close to selling 500 copies and, well, we went on hiatus shortly after it dropped).
What followed was a decade of me and whoever else I was adjacent to doing it largely ourselves to a mixed degree of success. We became our own magical email response, we became our own opportunity that changes everything, and what's probably for the best ultimately is that we owned our own masters, we drove the boat, even if we never really got anywhere.
Why, you might be asking, go through the sometimes humiliating process of sending your unreleased masterpiece around if, up until recently, you've been satisfied with building your own fire? I, too, have pondered this. I have self-released records before and I have helped many people do it themselves and I will surely do it again for my own music before too long. There is a financial incentive - I haven't had steady eddie income since 2020 now and ponying up the thousands of dollars necessary for a proper LP release doesn't seem super advisable. But there's something deeper happening, something way beyond contracts and payouts and advances, and I can't think of a less cringe way of saying it: I am learning to believe in myself again, finding the audacity, getting the old band back together, getting my goddamn groove back.
Because whether or not Drag City ever even hears the tape I mailed them, while I was walking to the post office it felt intoxicatingly possible, however slim the chance. I knew not to bank on it happening but, damn, it would be cool if it did. And what, in our varied lives, has felt at at all like it had a chance of actually happening? I have talked myself out of so many things, fearing medical disaster or interpersonal rejection or heretofore unimagined embarrassing circumstances. I can't take it anymore, to tell you the truth. I want to cherish the possible, to coax continually better circumstances out of the ground like riotous chrysanthemum bulbs. I want my expectations to be unreasonably high and to meet my disappointments directly, with fearlessness and pluck. There's only one sure thing in life and everything else is up in the air, so shoot your shot, send off the demo, allow yourself the wherewithal.
But what about you? Are you dropping the tape in the mail? Are you building your own fire? Have you gotten your groove back yet?