good morning ~
(click the link / dating show set to listen)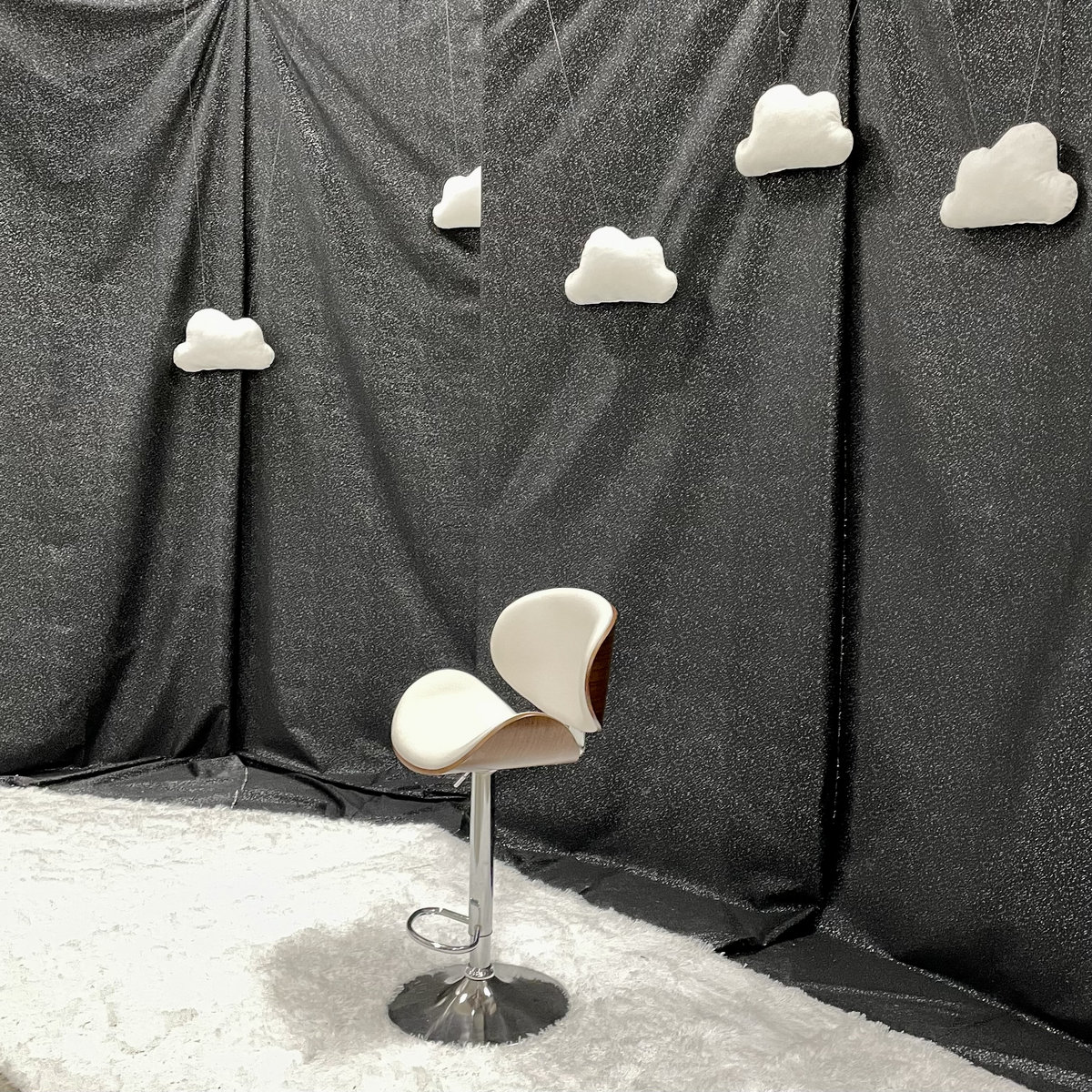 today's track is on the orchestral side - lately really fascinated by how eerily good MIDI instruments can sound
i'm putting together today's installment very late and very last minute in the glow of having played a show - - it's quite nice to be in the space with you.
i've got two more shows this week - - playing some guitar for Will Stratton at the avalon lounge in catskill friday and then doing a ben seretan set at no fun in troy with bellows and stella emmett on sunday. they will be great and i am simply too tired to grab the links right now ~
really considering putting these on pause for a while - - i haven't made any hard choices about it yet but if you don't hear from me next week, please don't be alarmed :)
Writing to you from the 2am couch I've found myself on, radiator clanging gently in the living room of my buddy's apartment. Was it really just this evening that I was whirling a white microphone around by a length of its cord? Did I really ask members of the audience to lay on the floor of the bar while I gingerly turned up the volume knob of a boombox playing cassette tapes of waves and bird calls?

Played a show tonight after, in spite of it all - the worst common cold of my life, no voice for a week, no energy to work on a set, kept thinking I had COVID (I don't), what felt like hundreds of dollars of over the counter pills and health food store remedies, two urgent care appointments, neti pots abound, and then this morning a chunky, friendly snowfall that clung to the front of my little car all the way down. Felt a little ridiculous carrying my enormous box of merch to the car, felt even more ridiculous carrying my little boombox out there in a flurry (did that little tape player ever think in its life, when it began at the Sears factory all those years ago, that it would still be seeing the world forty years later?). But then my friend got in the car and the time went by and she blessedly chose the songs we listened to, one less thing to think about and listening to Limp Bizkit in traffic near the end of the drive will be a cherished memory.

Then load-in and soundcheck, plugging in a million things, asking the poor sound tech to roll with the punches with my setup lately, which is really like three different sets at once - I described it to a friend as a box of Neapolitan ice cream. Trying to get some rehearsal in before the other bands show up, clocking the quality of my singing voice at a solid 80% capacity and deciding just to fucking go for it anyway, I'm gonna do the set I wanna do - why not, let 'er rip. And then all the hustling and hurtling through the snow to just wait, to small talk in the green room and wonder if anyone is gonna show. Sending texts to see if I can bestow the small honor of a guest list spot on somebody. Cash in the coupon for discounted dinner and drink all natural cough syrup straight from the bottle.

And after a few people show up and I barrel through the small talk and the opening act graciously begins - those little tail end jam outs at the close of a couple of songs surprisingly tender - I am presented with a crowd. How easy it would be for me at this point to simply play some songs on the guitar. People like that, usually, it's easy and non-confrontational. But it's simply not enough for me. My act keeps getting more and more complicated, I am quite actually accepting influence from magicians at this point - it's not enough to transform from regular guy to singing guy before you, I have to take it a few more levels down. And so I begin by getting the crowd's attention and gently urging them to whip out their cell phones, call this particular number, put it on speaker phone, etc. A little trick, a little tuning of the room and its attentions, and then finally there is quiet in the space as the heads tilt to hear the tinny music smeared across the room. And then there is a song, a familiar one, busted apart and played quietly as to let the grainy clicks in.

And then there are nature noises, people laying on the dirty bar floor.

And just as suddenly as the bird calls appear they are gone, replaced by a poorly mixed and sloppily bounced cassette tape backing band that chugged in the speakers. I put on little sunglasses to further signal that the vibe had shifted. I danced around and I played the guitar indulgently, absolutely shredding, pushing a boulder up a hill. At one climactic moment I yell "everybody everybody everybody! yes they will yes they will yes they will!" with all the energy my lungs can summon, then I leapt from the stage. It was pointed out to me afterwards that a lot of people are still not quite sure how to actually be at a show, they haven't remembered the rules yet, so perhaps they weren't quite ready for a large man in little sunglasses to be pointing directly at their face, singing a song about how it's all going to be okay. But in the moment it didn't matter. I was singing and dancing and I was having fun.

And of course there was the misadventure of the evening, couldn't get in to the crash apartment for one reason or another and so I found myself walking down a sidewalk in a totally different neighborhood maybe looking to grab the keys from my buddy. Aggressively complimented on my outfit by a dude smoking a cigarette outside the bar: "love the whole kit, king - you out here rocking it, dripped up - I'm not even joking!" And then my friend with the keys lets me in the building where he's working running sound for a TV shoot, a dating show that's maybe funded by NFTs or something along those lines? And suddenly I found myself very invested - - which bachelor will this tiny lady choose? And truly her choice caught me by surprise - the show was pretty good.

All evening long I thought I might have the time or space or energy to write this all down. Many details lost already. Wanted to keep a running tally of intimate moments, shoulder squeezes and fist bumps, but they've already gone. You can never get everything, even when you get it all.
But what about you? Are you crashing at a friend's place? Have you twirled around a microphone lately?