good morning ~
(click the link / humble abode to listen)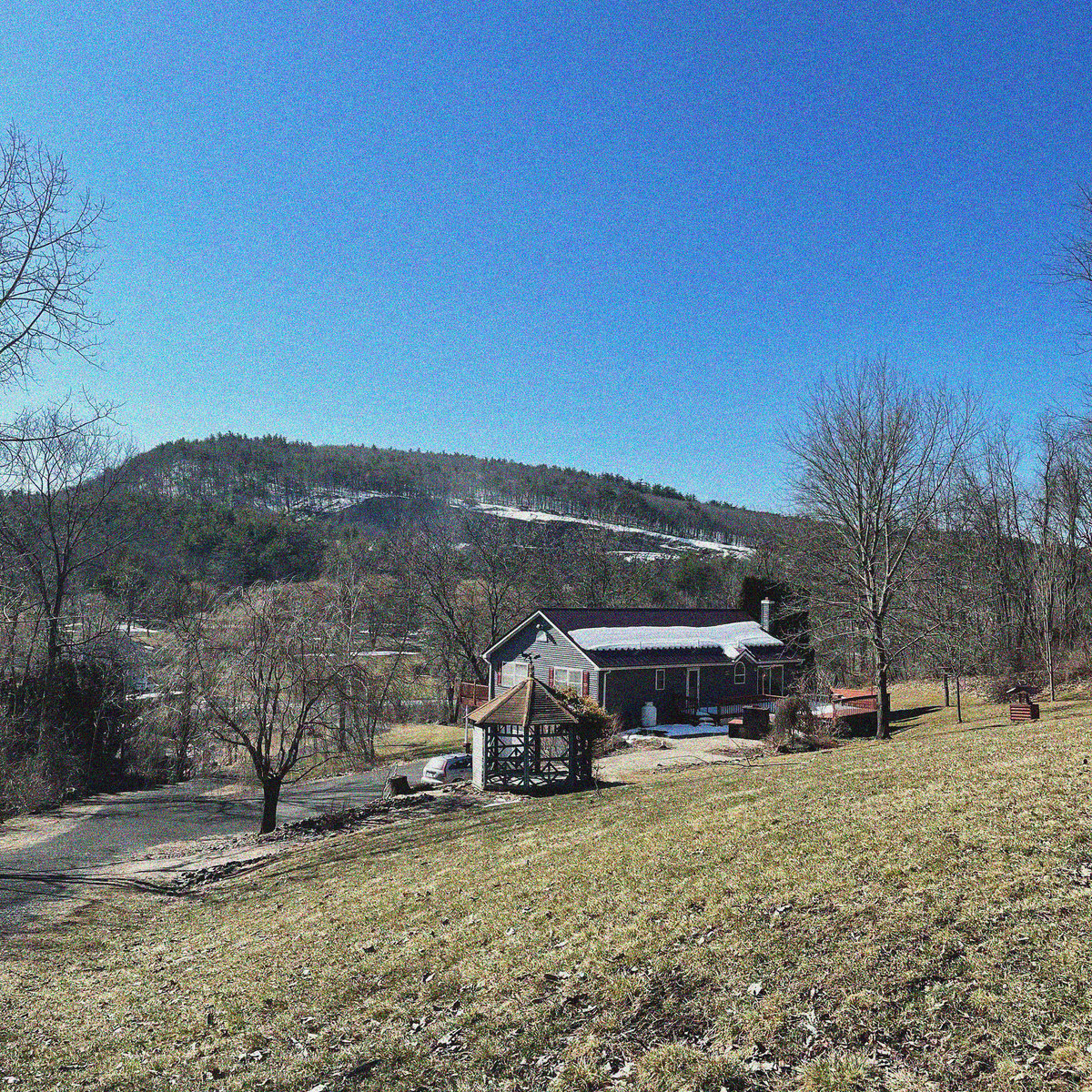 today's track sounds like music you'd find in a video game from 1997 left out in the rain
i'm currently exiting one period of chaos and wading into another, hopefully shorter period of chaos - thank you for being here and providing a grounding, weekly anchor. it helps!
wanted to mention two April gigs
first, I'll be playing at No Fun on Thursday, April 6th with two really excellent bands: Camp Saint Helene from Palenville and New Jersey's Brewster ~
then on 4/20 I'll be playing a show at the Opus 40 sculpture park presented by Notice - - nice one!
Once long ago I shared my life with someone who was very cruel to me, one who made me routinely feel vestigial, pathetic, like a silly little goose. It went on for a long while and, through fear of consequence, I tacitly allowed it to happen. On some level I savored the individual attention that being shouted at or thrown out of the apartment afforded me. On another even less examined level, I felt that - little grubby worm that I felt myself to be - I deserved the treatment. Tensions between us would flare up for the most preposterous of reasons. First on the list with a bullet, for whatever reason, was parking. At the time of this relationship I lived in the Kensington neighborhood of Brooklyn, just a few blocks over from the more gentrified Ditmas Park. It has to be the most frustrating places I have ever tried to park a vehicle - full of driveways and fire hydrants, the area's far enough away from other parts of the city where most people need a car to get to work. Finding a spot where you definitely won't get towed after 8pm is basically impossible. Ironically, though I never owned a car the entire ten years I lived in Brooklyn, I did have longterm use of my buddy's beater sedan for the majority of the time I lived down there. I simply organized my life around parking the car and did what I had to do - trying my best to stay four steps ahead of the regulations. Perhaps it was that I was anxious about the safety of my friend's car and therefore radiated a kind of weakness or vulnerability, but this was the most honed arrow in my then partner's quiver - don't you know how to parallel park? Plunk, a clean shot through the torso.

(One seemingly related episode: I once got a call from this person saying that they were too drunk to drive my friend's borrowed car, could I come and get them from the bar? I sprinted to the subway and arrived as fast as I could only to find that both the car and my girlfriend were gone. Another phone call buzzed in my pocket. I drove the car, she said. Where are you now? She didn't know. I asked her to describe her surroundings and thankfully I recognized the area through her slurring. Hopped in a cab and saw the car pulled over awkwardly off a major Brooklyn artery. She was there, unbothered in the backseat and halfway through a large pepperoni pizza, eyes going cross. Well you can't be MAD at me, she said, taking another bite)

Imagine my delighted surprise, then, when only last week my now partner and I successfully navigated the double black diamond challenge of sorting out parking in Montreal - an already complicated vehicle protocol that, by the way, underwent a remarkably drastic change just a couple of months ago, so remarkable in fact that we heard stories about it both on CBC radio and on our hotel room's local news broadcast. They claim it's easier now! I am skeptical of this political assertion, but I am so happy to live and park with someone who will unflinchingly weather seemingly any challenge with me. Plus, we usually have fun doing it. Our car remained citation free for the duration of our visit. What is the opposite of vestigial? Vital, I feel. Indispensable. Meaningful and embodied at a basic level, held and beheld.

(No surprise, either, then, that together we have nearly made it through the gauntlet of tummy aches and unpleasant phone calls that has dominated our lives for the last six months. By the time you read this we will probably have a place to live next month).

////////////////////////////////////////////////

Last week someone I had only just met told me that they had been reading this newsletter for years. Somehow conversations like that still catch me off guard. What have you seen, I wonder? Does my corporeal form align with whatever features you've given the body of this spectral inbox presence? Does meeting me make you more or less interested in reading what I have to say each week? And then on Saturday night a newer buddy of mine told me over the relentless pounding of that evening's program of electronic music that he, too, has been closely reading the newsletter. And again on Sunday a kind man I had met once before again informed me that he enjoyed this project, he quoted passages back to me - especially disorienting because I usually whir in a fugue state scurrying to get these out, I sometimes don't remember what I've emailed. Is the project picking up steam? That Bandcamp write up garnered a lot of new subscribers - in fact there's one now, I just got the ping in my inbox. Or is something else happening? These three interactions all took place, I should add, in the same room, in wildly different contexts. Perhaps this particular bar - with its consistently delicious japchae and its penchant for paying me in cash when I run sound - is simply amplifying my signals, radio repeater.

In that very same room on Sunday my friend and I rolled out a 90-minute-long woven rug of space bloops, whale calls, celestial choirs, and tenderly echoing keyboard chords. By and large I love what we did together although I did not love it at all when I obliviously knocked an almost full beer onto my little electric piano, the weight of the can plunking out a hilariously aggressive chord in an otherwise blissfully serene set. Tried my best to get it back on track, felt my face go flush. After the gig I was chatting with another friend of mine and tried to laugh off what felt like a blatant mistake. I liked it, he said, full of wisdom. It was a call to attention for us - it made me choose to listen again. How profound our loudest errors, I've been thinking about his perspective for days and - wouldn't you know it - the chord the can chose was even in key.
But what about you? Do you need to go move your car? Do you find something dear in navigating the mundanity of life in the company of others? Are you spilling your tallboy all over the folding table?