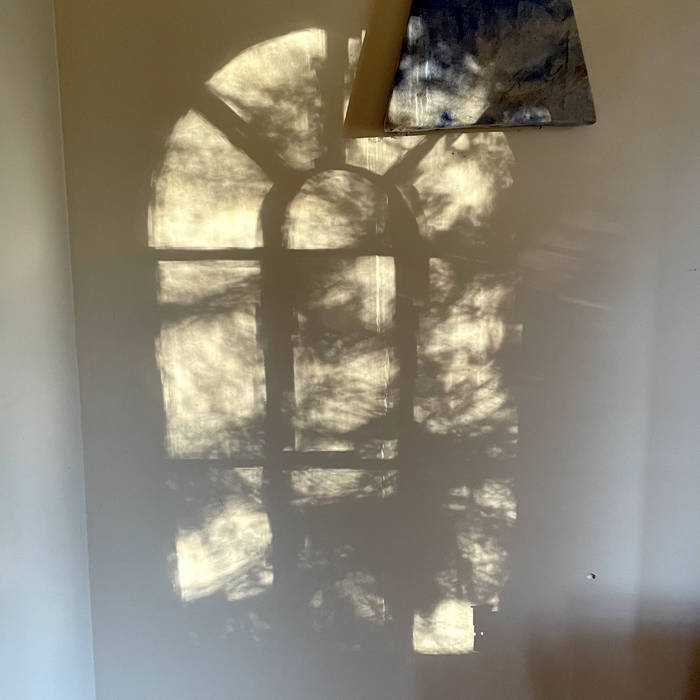 good morning ~
(click the beautiful afternoon light to listen)
today's track is made entirely from samples of a kazoo that my friend Finn gave me last weekend ~
not much going on for me personally at the moment, and today's writing is especially unhinged because I wrote it while bopping around.
hope you are taking care ~
In the morning my friend sits down at his borrowed electric piano. It's too heavy to get down the stairs himself but the chords he plays on it are gentle, they fold on top of each other like dot matrix printer paper. They linger in the air. The two little colorful birds that live in the apartment respond to the chords, offering little peeping hockets in-between each strike of the keys. The two birds don't get along at all, so they live in separate cages with a paper grocery bag barrier between them. But even though they'll try to kill each other they sing together all day long, rattling their cages when they hop from perch to perch. In the rooms upstairs a drag queen roommate sings, too, loudly and cars and heavy equipment rattle down the arterial streets, and every few minutes a train rolls by on the elevated tracks, shooting sparks and squealing. And underneath it all, unheard noises, leaves dying and rattling in the wind, the mechanical whoosh of the heat clicking on which, in my couch dreams last night, became an impossibly roaring storm, a gale you could lean into and not fall down.
What is the city like now, I wondered, sitting in traffic for the fourth or fifth hour yesterday afternoon. A long drive down, with a break for a video call with my therapist in the parking lot of a McDonald's in a city named Climax (during the session my video kept freezing and she asked if she could hear my tunes - whether or not this is for psychiatric evaluation or merely tunes-appreciation, I do not know). But then I stopped and went the whole way down to Brooklyn with Shania Twain playing at maximum volume. What will the city be like, I wondered, will I ever get there?
This is what it's like:
there is truly unstoppable motion, energy, a churning. everyone here walks super fast. there is more occurring than you can recognize or cognate. there are unspoken rules of movement and obscure, whispered bodies of knowledge, what is advertised or posted on official-looking signage often turns out to mean something else. everyone talks a little shit about everything. the guy checking you out at the bodega winks at you as he counts your change. there is a huge pile of barf on every staircase at every subway stop. the cup overflows.
there is a sweetness on the air, something about the sugary rot of all the changing leaves swirling around and something about how nearly every corner you travel to is somewhat recognizable to you, pungent with memory. but people bring their kids to the gigs, and everyone plays at a reasonable volume, and very few people seem checked out or irony poisoned or otherwise too cool for school. the music is a gently unfurling, pocket-sized phenomenon, just short of a miracle. there is faith, there is fellowship, there is, well goddamn, something holy in the room, and the swirl of synths and the coalescing of harmonies really makes you believe in something - vague and unnamed, but something nonetheless.
in the city there are rooms full of warm, having fun people and a surprising number of them will, on recognizing you, stop mid sentence to open their arms, inviting embrace. even on the train, in transit from one room to another, someone will be happy to see you. they will smile at you and you will learn to detect that smile from behind a mask. they will ask you impossible-to-answer questions, like how have you been? and how are you doing? they will ask you how it is where you are living, and though you say out loud more or less that you like it and it's cool it will occur to you that perhaps the biggest difference between where you live and where you are in this moment is that here there are rooms full of people and many of them open their arms to you, where you live there are no such rooms.
in the city the activity comes to you, this is maybe the most elegant way to say it. it flows all around and runs right past you, a current you can let yourself drift on. where you live now finding something to do feels like hard labor, like lifting rocks. or maybe it's more like foraging, wandering out into the woods and maybe you find something, maybe you don't. but here it's so easy to find yourself at dinner with strangers, heading somewhere, witnessing something. it happens almost of its own accord. you get caught up, you get swept up, you find yourself.
but remember that your being here is a special occasion, and that you didn't really tell anyone you were coming. you're sleeping on your friend's couch because they are particularly kind, with a generously-sized apartment. you have a foothold and a backpack with three days worth of clothes, not a mailing address. were you still living here the glow would almost certainly wear off, and very soon your walking into a room would be an expected circumstance, not something surprising. you would get used to it and this corner of the world would get used to you, mutually inured. there would be other challenges, too - rent, for one thing.
the trick of it is this: how do you get the wider world to roll at your feet, sit on command? how do you make your own fun? how can you churn the air around you? is it really something that only happens in one particular metropolis, or are you big and brave enough to live well elsewhere?
but what about you? what's swirling all around you? are you in your place in the world?